Photos have always fascinated me. It's so interesting to gaze at an old photo and be transported back to that very moment in time. Almost as strong as the recall power of a scent. I have always been thrilled with photos, photo-taking, and looking at photos (even more than video). I have scads of photo albums, piles of hard drives full of digital photos, and framed photos clogging all the walls of my house! I'm photo crazy I guess you could say.
A little bit about me..... I'm a native Austinite, somewhat of a rarity nowadays. I've owned and ridden horses since I was five... trust me, that was a long time ago! My first horse (aka pony named Pretty Boy) lived in our backyard in the Travis Heights neighborhood of South Austin. We rode all over the area without folks thinking too much about it; a different time for sure.
I took my first roll of film when I was 10 on my grandfather's 110 Kodak pocket instamatic. What a thrill that was! When I was sixteen, I got my first 35mm camera, a lovely little Minolta, and took a photo trip to San Francisco that same year. I was fascinated by the architecture and experimented with many rolls of film and crazy camera angles.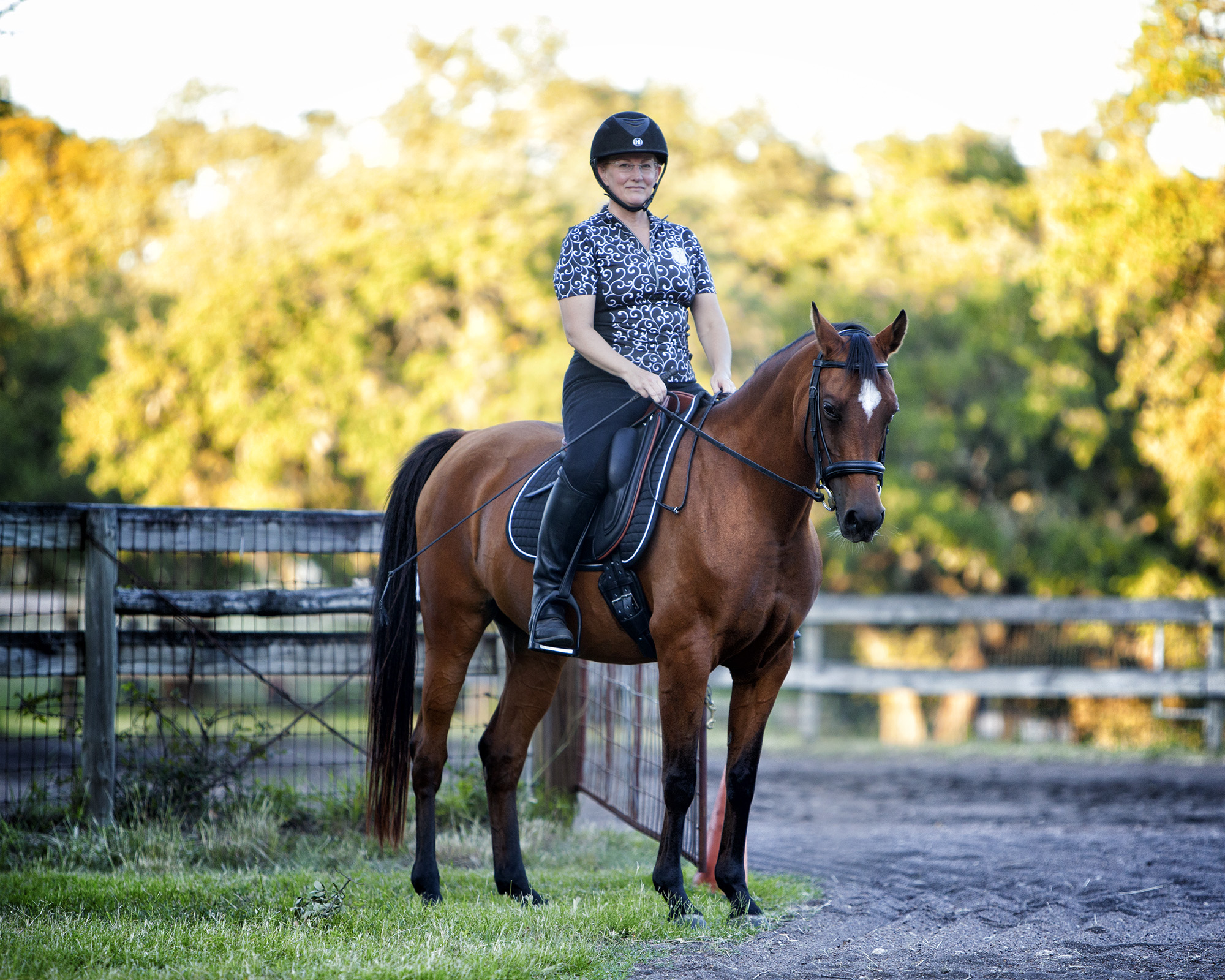 In the mid-nineties, I transformed my passion into a business and began photographing horses for portraits and to use on client's websites that I was creating. This was also when I got my first digital camera... and the rest is as they say "history".
I look forward to meeting you and working together to create beautiful images and fun memories. Heck, I can't wait!
Horsemen I Admire
--------------------------------------------------
Charles de Kunffy
Buck Brannaman
Bobbie Paulk - Smithville, TX
Karen Rohlf Dressage Naturally
Anja Beran
Ray Hunt
Tom Curtin
Linda Hoover USRHA
Dr Deb Bennett

Organizations I Support
--------------------------------------------------
Bluebonnet Equine Humane Society
LOPE Texas
Austin Pets Alive

Services I Use and Endorse
--------------------------------------------------
Voss Equine - dental services
Vluggen Institute for Equine Osteopathy
Back n Balance - Dr Shelley
Lane Chiro & Rehab
Austin Equine Associates

My Work Has Been Featured In
--------------------------------------------------
Chronicle of the Horse magazine
Dressage Today magazine
Ranch & Reata magazine
Natural Horse magazine
Brannaman.com - Buck Brannaman's website
Retraining Racehorses DVD with Tom Curtin
Healthy Stables by Design - book by John Blackburn
Eclectic Horseman magazine
Holistic Horse magazine